DAYGLO ABORTIONS - "Feed Us Fetus" LP (YELLOW VINYL)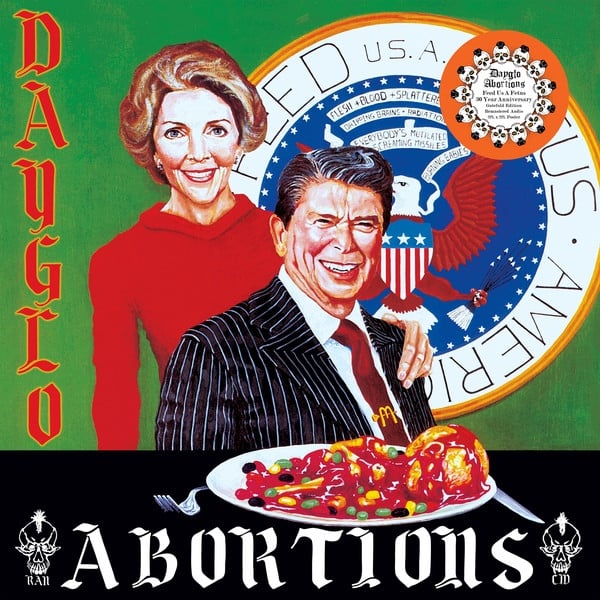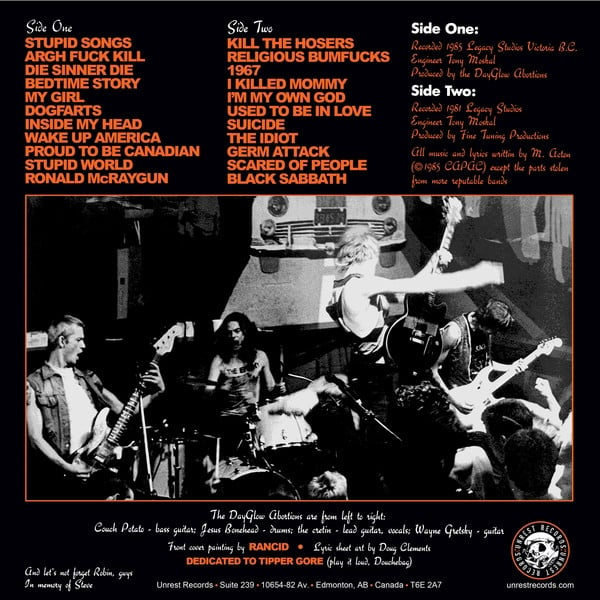 FINALLY BACK IN STOCK!!!
"Long-time no-see from these Canadians, and they're back with a vengeance. One side features most of their now out-of-print first LP, and the other is new material. The new stuff is a little metal-tinged at times, but old and new are rockin' classic punk. Dirty, violent, obnoxious, and lovable, DAYGLO ABORTIONS have their hearts in the right place."
Ruth Schwartz
MRR - March 1986
SIDE A
1 Stupid Songs
2 Argh Fuck Kill
3 Die Sinner Die
4 Bedtime Story
5 My Girl
6 Dogfarts
7 Inside My Head
8 Wake Up America
9 Proud To Be Canadian
10 Stupid World
11 Ronald McRaygun
SIDE B
1 Kill The Hosers
2 Religious Bumfucks
3 1967
4 I Killed Mommy
5 I'm My Own God
6 Used To Be In Love
7 Suicide
8 The Idiot
9 Germ Attack
10 Scared Of People
11 Black Sabbath