POISON IDEA - "The Beast Goes East" CD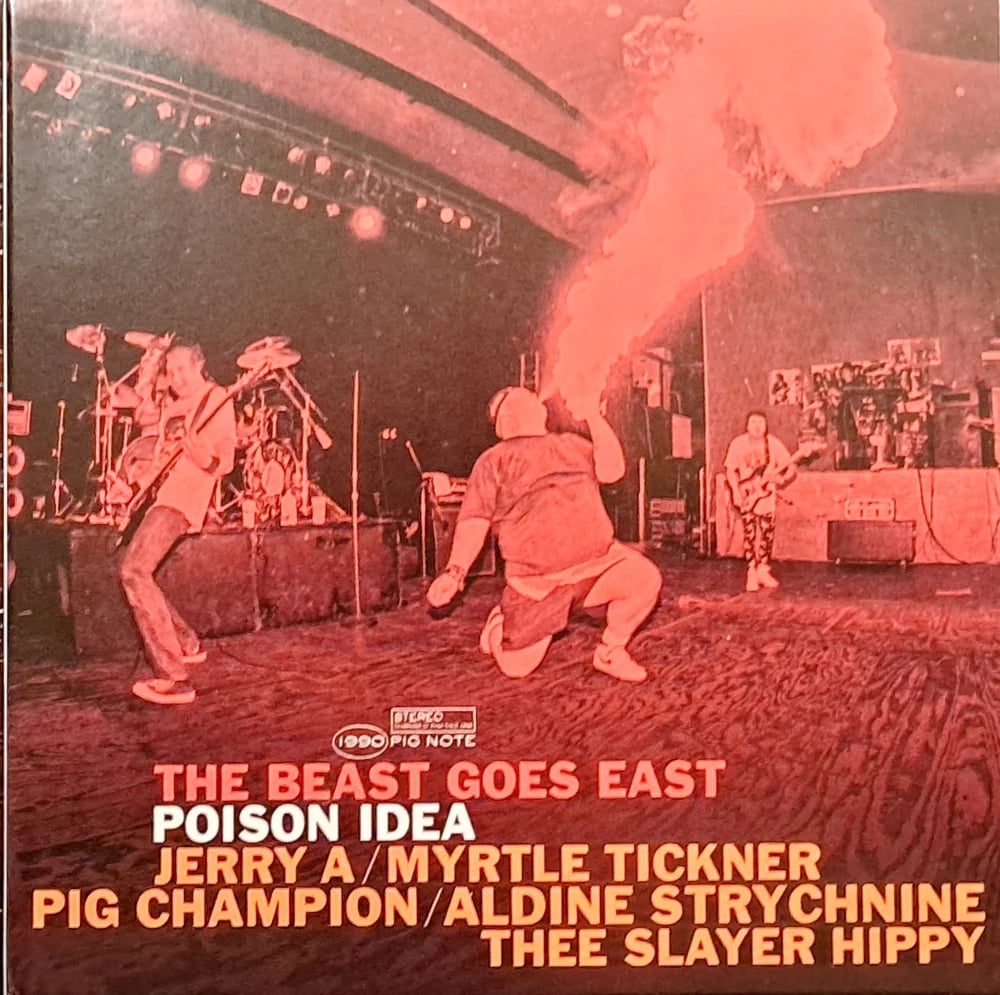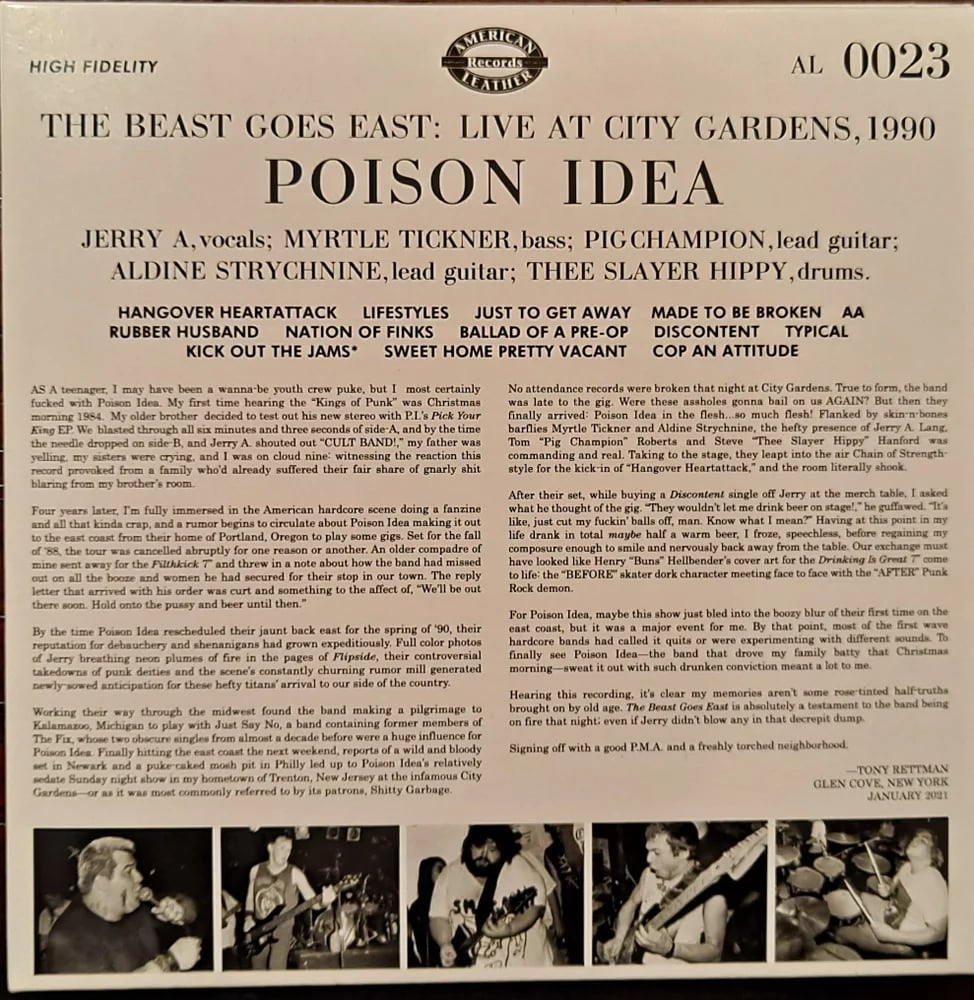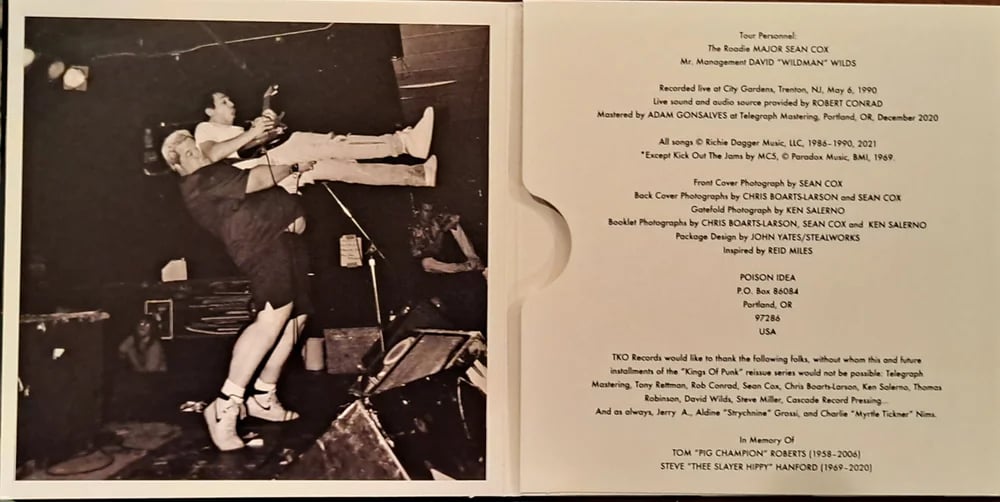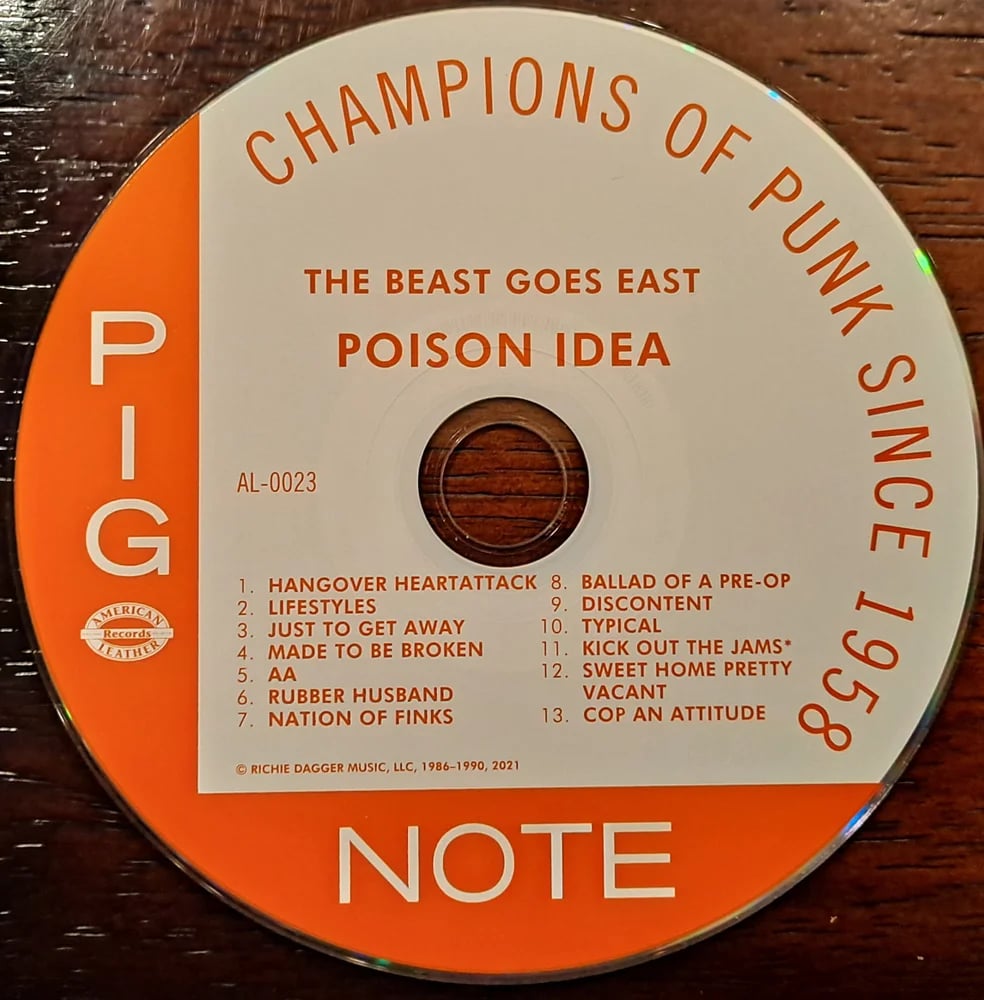 NOW AVAILABLE ON CD -
For the first time, ever, TKO RECORDS & AMERICAN LEATHER are proud to present THEE definitive audio and visual document of POISON IDEA's historic 1990 North American tour - THE BEAST GOES EAST.
Teaming up with renowned author and Hardcore/Punk historian Tony Rettman, we were able to uncover a previously unheard soundboard recording of PI's set at City Gardens, Trenton, NJ from the May 06, 1990 stop on their tour. Sourced directly from the house engineer's cassette, THE BEAST GOES EAST captures a raw, blistering performance from the KINGS OF PUNK, just months before the release of their 1990 masterpiece FEEL THE DARKNESS.
Look for future volumes of the "Pig Note" series, coming soon.
TRACK LIST:
1. Hangover Heartattack
2. Lifestyles
3. Just To Get Away
4. Made To Be Broken
5. AA
6. Rubber Husband
7. Nation Of Finks
8 . Ballad Of A Pre-Op
9. Discontent
10. Typical
11. Kick Out The Jams (MC5)
12. Sweet Home Pretty Vacant
13. Cop An Attitude