POISON IDEA - "War All The Time" LP (2023 PRESSING - Opaque Red)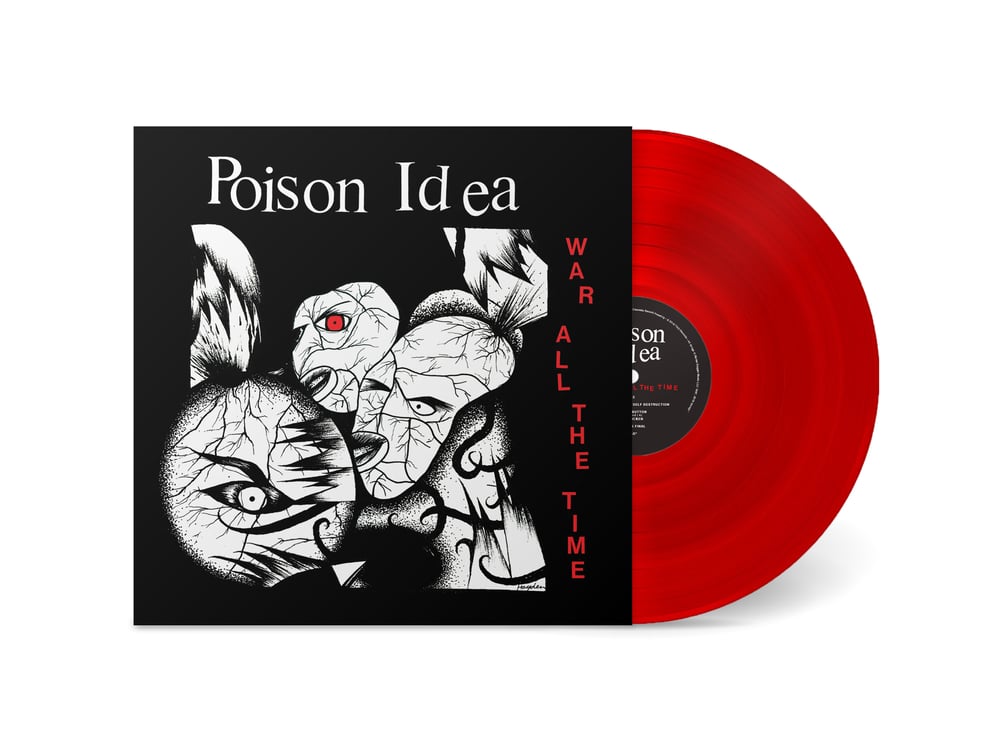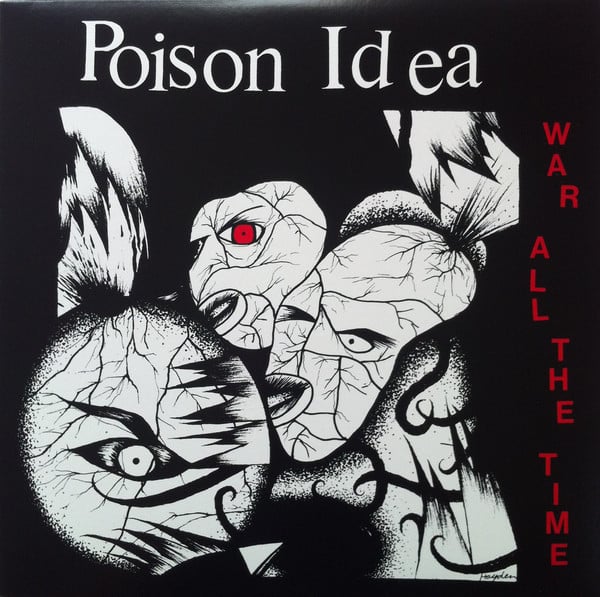 BACK IN STOCK!!
2023 PRESSING AVAILABLE NOW!!
The lost classic returns!! Available for the first time on LP in over 20 years, TKO is bringing you POISON IDEA's seminal second LP from 1987—War All The Time. Long a favorite of diehard PI fans, War... was a pivotal moment in Poison Idea's evolution. With the addition of a second guitarist, and the debut of legendary powerhouse drummer STEVE "THEE SLAYER HIPPIE" HANFORD, this album established the direction Poison Idea would follow into the second decade of their career.
SIDE A
1. The Temple
2. Romantic Self Destruction
3. Push The Button
4. Ritual Chicken
5. Nothing Is Final
6. Motorhead
SIDE B
1. Hot Time
2. Steel Rule
3. Typical
4. Murderer
5. Marked For Life