the MEMBERS - "At The Chelsea Nightclub" LP - Green Vinyl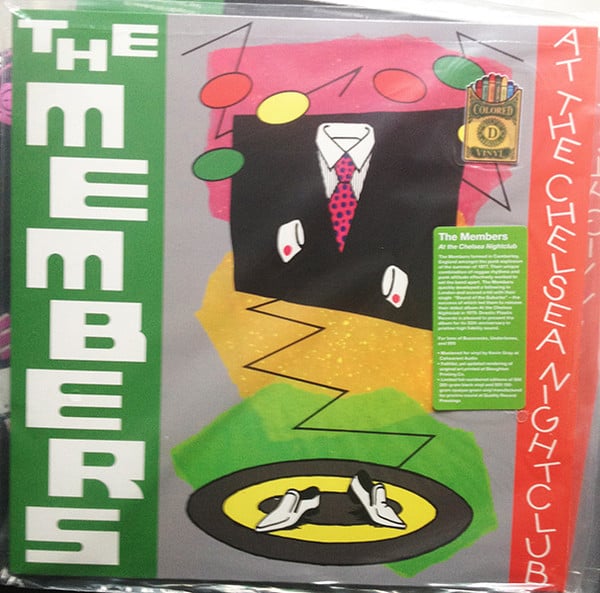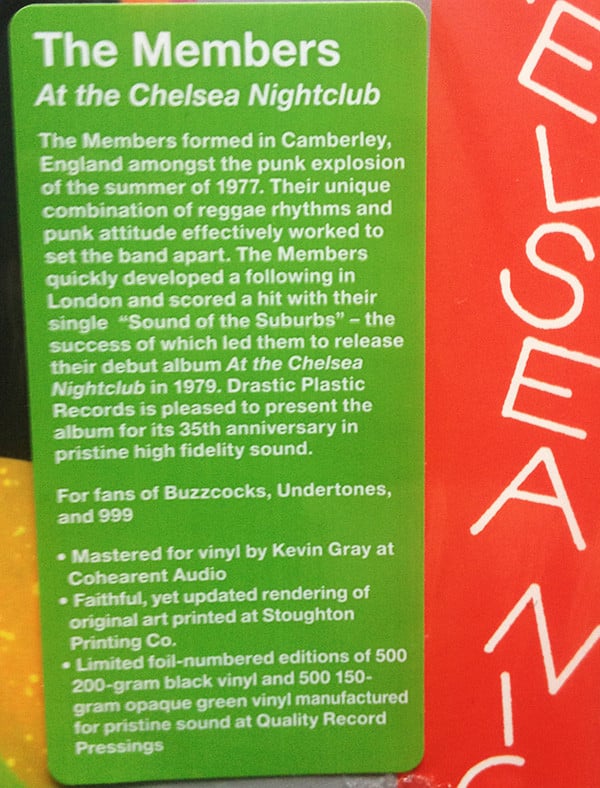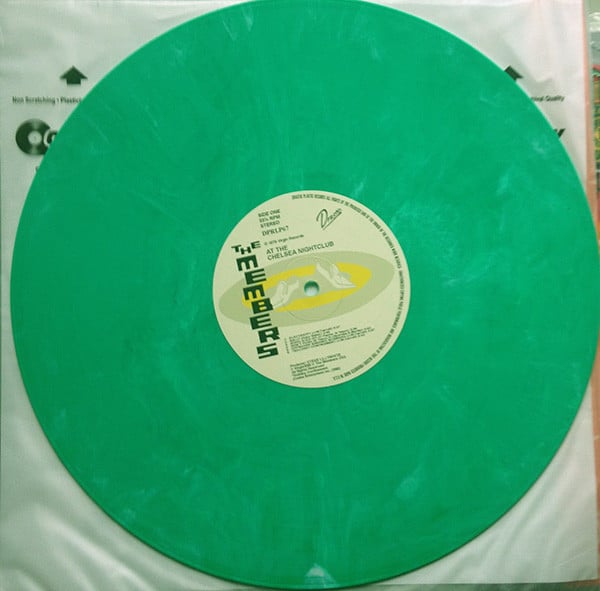 The Members formed in Camberley, England amongst the punk explosion of the summer of 1977. Their unique combination of reggae rhythms and punk attitude effectively worked to set the band apart.
The Members quickly developed a following in London and scored a hit with their single "Sound of the Suburbs" – the success of which led them to release their debut album At the Chelsea Nightclub in 1979.
Tracklist
SIDE A
1 Electricity
2 Sally
3 Soho-A-Go-Go
4 Don't Push
5 Offshore Banking Business
6 Solitary Confinement
SIDE B
1 Frustrated Bagshot
2 Stand Up And Spit
3 The Sound Of The Suburbs
4 Phone-In Show
5 Love In A Lift
6 Chelsea Nightclub