BLITZ - "Voice Of A Generation" LP (w/poster) COLOR VINYL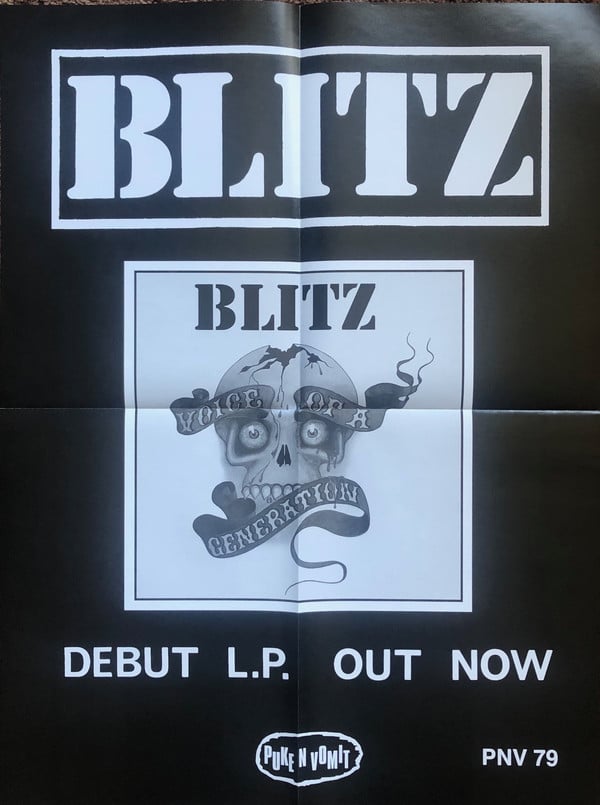 BACK IN STOCK ON COLOR VINYL!!!
FIRST EVER US EDITION OF THIS UK Oi! CLASSIC!!
Full reproduction of the original packaging, including poster, printed inner sleeve and t-shirt order form.
This landmark LP from these Manchester legends is essential for fan of 80s UK Punk!!
SIDE A
1. We Are The Boys
2. Time Bomb
3. Voice Of A Generation
4. Bleed
5. I Don't Need You
6. T.O.?
7. Propaganda
8. Criminal Damage
9. Vicious (Lou Reed)
SIDE B
1. Warriors
2. Nation On Fire
3. Your Revolution
4. Scream
5. 4.Q.
6. Escape
7. Moscow
9. Closedown