ANTiSEEN - "Great Disasters" LP ("Radiation Sunburst" Vinyl)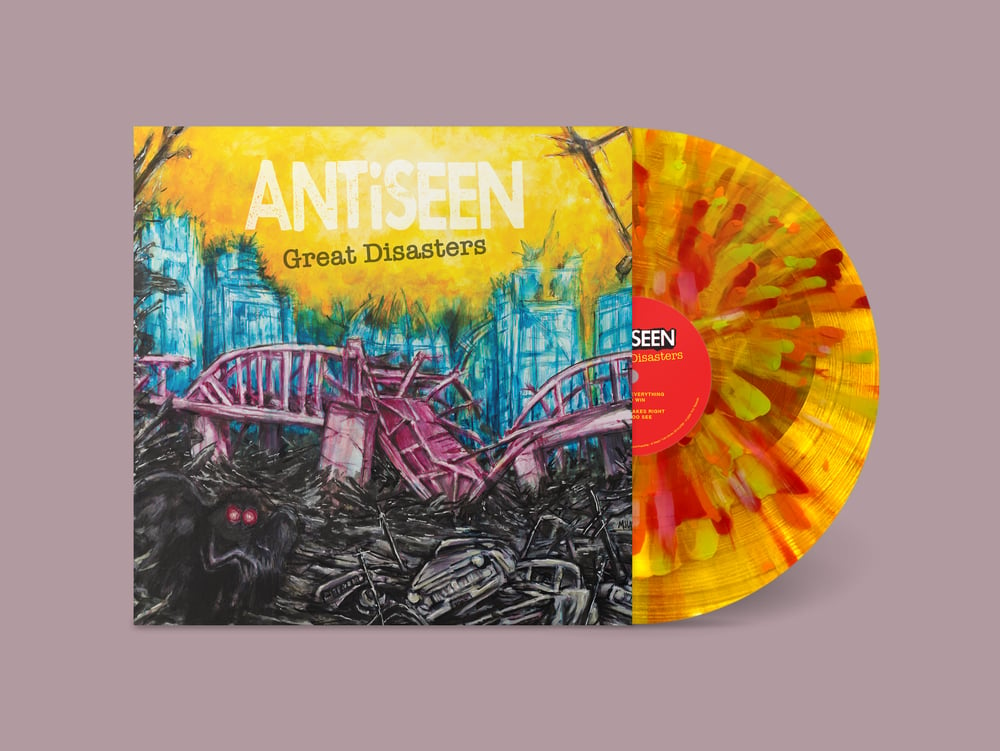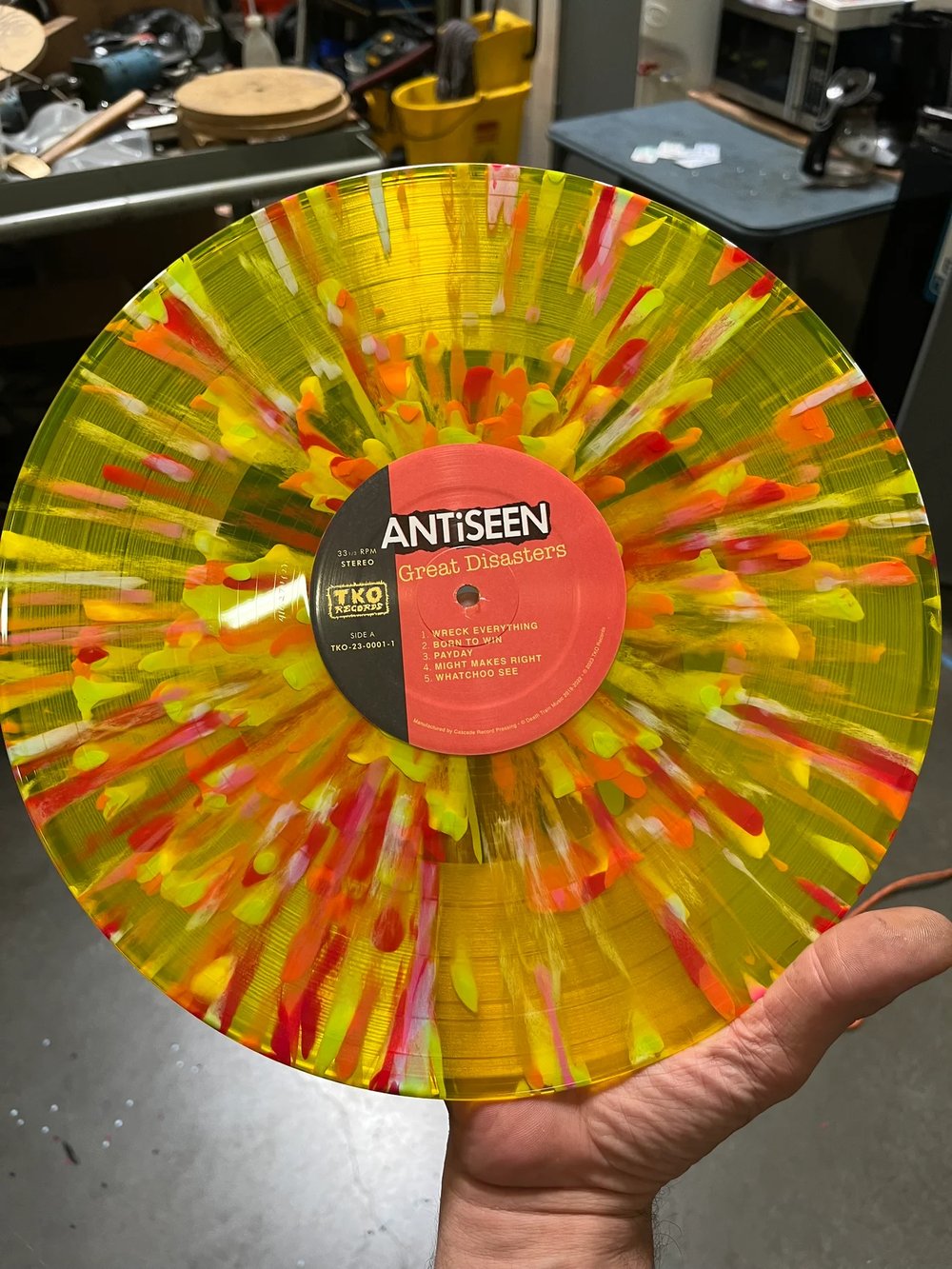 After 40 years as one of the longest running and most prolific groups in American Punk music, one could suspect that ANTiSEEN might be pretty close to running on E ... but this couldn't be further from the truth. With their latest full length offering, Great Disasters, they aim to silence the doubters and unbelievers, and they hit their mark dead on.
Their first LP since 2017's Obstinate, Great Disasters is a filler-free, 25 minute tour de force that perfectly exemplifies the qualities that have made ANTiSEEN such an enduring presence in the underground. The record's nine urgent, lively, and expertly-composed tracks range from motor-charged rippers to anthemic stompers, all brimming with the band's ever-present Southern swagger and grit. After four decades and dozens of releases, the band is somehow sharper and more vital than ever, with all energy and twice the personality of bands half their age.
This feat is in no small part due to the band's newly minted "ULTRA Line-Up," featuring mastermind Jeff Clayton, longtime collaborator Sir Barry Hannibal, and known associates Malcolm Tent and Walt Wheat. Tent's long track record as a paragon of American outsider music both running the label TPOS and as a member of BROKEN TALENT and the BLOODY APOSTLES, among many others, make him a valuable asset to the new line-up. Likewise, Wheat's decades-long stint as the guitarist of Mississippi's BEFORE I HANG earned him a honed edge ready-made for ANTiSEEN's razor-sharp style of homegrown Southern Punk. And with none other than Scott "Wino" Weinrich (the OBSESSED, SAINT VITUS etc.) lending his talents to the phenomenal cover of STEPPENWOLF'S "Who Needs Ya?", Great Disasters boasts a roster whose combined credentials guarantees an absolute barn burner of a record.
Where lesser bands are hobbled by the passage of time, ANTiSEEN only see it as an opportunity to perfect their craft. With four decades of practice under their belt, it's no surprise that they're masters of their trade, and Great Disasters is simply the latest piece of evidence to back their rightful claim to the throne of Destructo Rock.
"RADIATION SUNBURST" color vinyl - LIMITED TO 200 COPIES
-Pressed at Cascade for supreme quality.
TRACK LIST:
Side A
1. Wreck Everything
2. Born To Win
3. Payday
4. Might Makes Right
5. Whatchoo See
Side B
1. The Mothman Will Bring Us Great Disasters
2. Stubborn As A Mule
3. Who Needs Ya (featuring WINO)
4. Older & Wiser