FILTHY THIEVING BASTARDS - "Our Fathers Sent Us" 12" EP (Orange Vinyl)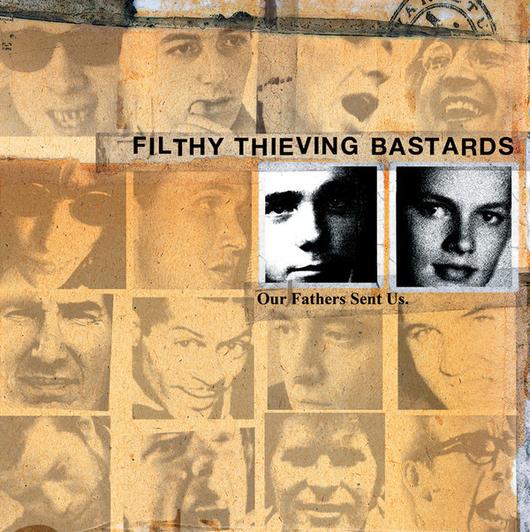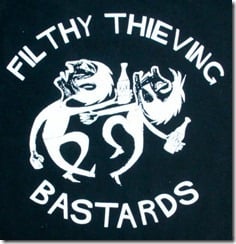 ORANGE VINYL, limited to 1,000 copies.
AVAILABLE ON VINYL FOR THE FIRST TIME EVER!!!
Back in 2000, Darius Koski and Johnny "Peebucks" Bonnel of the SWINGIN' UTTERS walked into STOUT STUDIO in San Francisco to lay down a collection of songs they had written for their new side project.
Enlisting Spike Slawson (Me First & the Gimme Gimmes), Greg Lisher (Camper Van Beethoven) and STOUT engineer and drummer extraordinaire Randy Burk, their combined efforts resulted in nine tracks of stripped down, raw Folk/Punk. These songs became the inaugural release from the newly christened FILTHY THIEVING BASTARDS.
Though long overdue, we find it fitting to celebrate the 15th anniversary of this title by making it available on vinyl for the first time.
Every BASTARD has his day!!
SIDE A
1. Take Me To The Medics
2. Bastard's Wrath
3. Thick
4. Early Sunday Morning
5. Red Roses
SIDE B
1. Hopeless Vows
2. On The Way Down
3. S.S.S.
4. Deliver Me