OFFENSIVE HERBST 78 - "Katastrophe Provinz" LP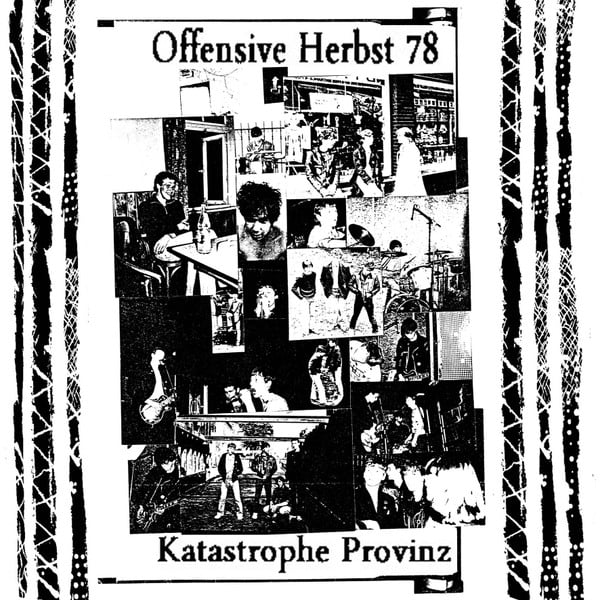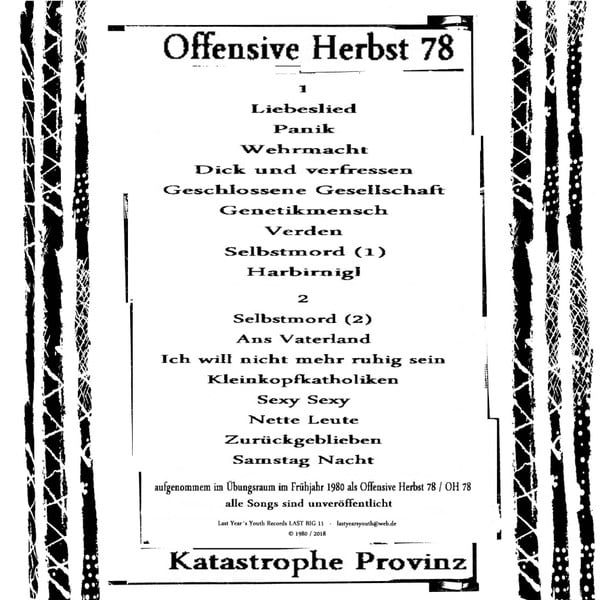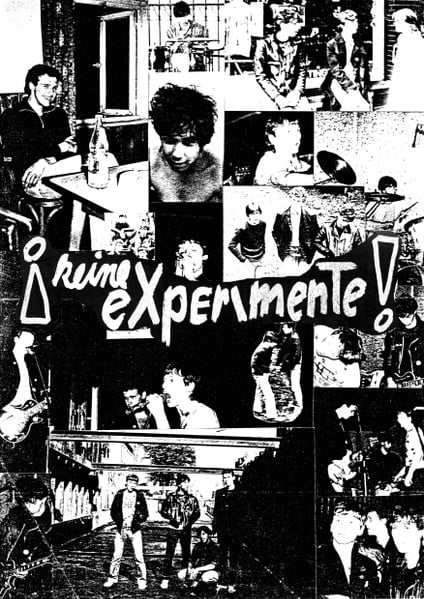 Translated from German:
Unreleased demo recorded in spring 1980 in the rehearsal room. The band from Verden, and was founded in autumn 1978, hence the band name. Later they changed their name to OFFENSIVE HERBST 87 and released a 7" (1981) and a Split-7" (1982), as well as sampler contributions for the "Soundtracks Zum Untergang", among others. Their song "Suicide" is probably best known.
SIDE A
1 Liebeslied 1:46
2 Panik 1:25
3 Wehrmacht 1:37
4 Dick und verfressen 1:29
5 Geschlossene Gesellschaft 2:26
6 Genetikmensch 1:33
7 Verden 1:38
8 Selbstmord 2:10
9 Harbirnigl 1:35
SIDE B
1 Selbstmord 1:49
2 Ans Vaterland 1:26
3 Ich will nicht mehr ruhig sein 2:56
4 Kleinkopfkatholiken 1:58
5 Sexy Sexy 2:13
6 Nette Leute 2:20
7 Zurückgeblieben 1:33
8 Samstag Nacht 1:32