the MUTANTS - "Curse Of The Easily Amused" LP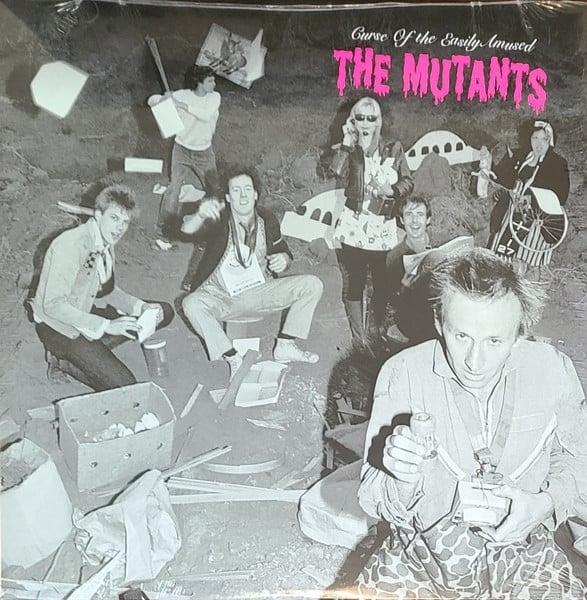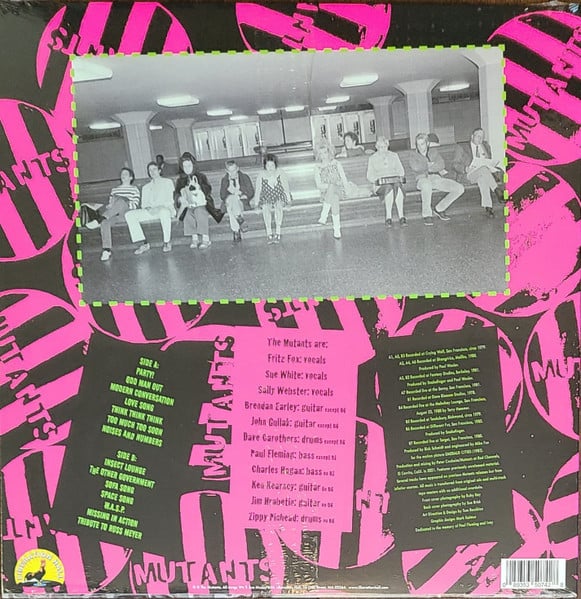 Notes on this release:
Each of the 14 tracks on Curse of the Easily Amused has either been remixed, or sourced from previously unreleased tapes. Eight songs have never been officially released on vinyl or CD.
"Regarding those six songs that appeared on the Fun Terminal reissue, each cut here is in a substantially different version," explains current Mutants bassist and project producer Peter Conheim. "The Mutants discarded or forgot about a ridiculous amount of music during its first eight years. Audio quality for all the tracks here is superior to anything that's come before. No overdubs were used in preparing this release."
SIDE A
1 Party! 2:34
2 Odd Man Out 2:17
3 Modern Conversation 3:11
4 Love Song 2:14
5 Think, Think, Think 4:21
6 Too Much, Too Soon 3:31
A7 Noises And Numbers 3:34
SIDE B
1 Insect Lounge 3:02
2 The Other Government 2:33
3 Sofa Song 2:48
4 Space Song 2:49
5 W.A.S.P. 2:36
6 Missing In Action 4:04
7 A Tribute To Russ Meyer 5:18