CONQUERER WORM - Self Titled LP (Orange Vinyl)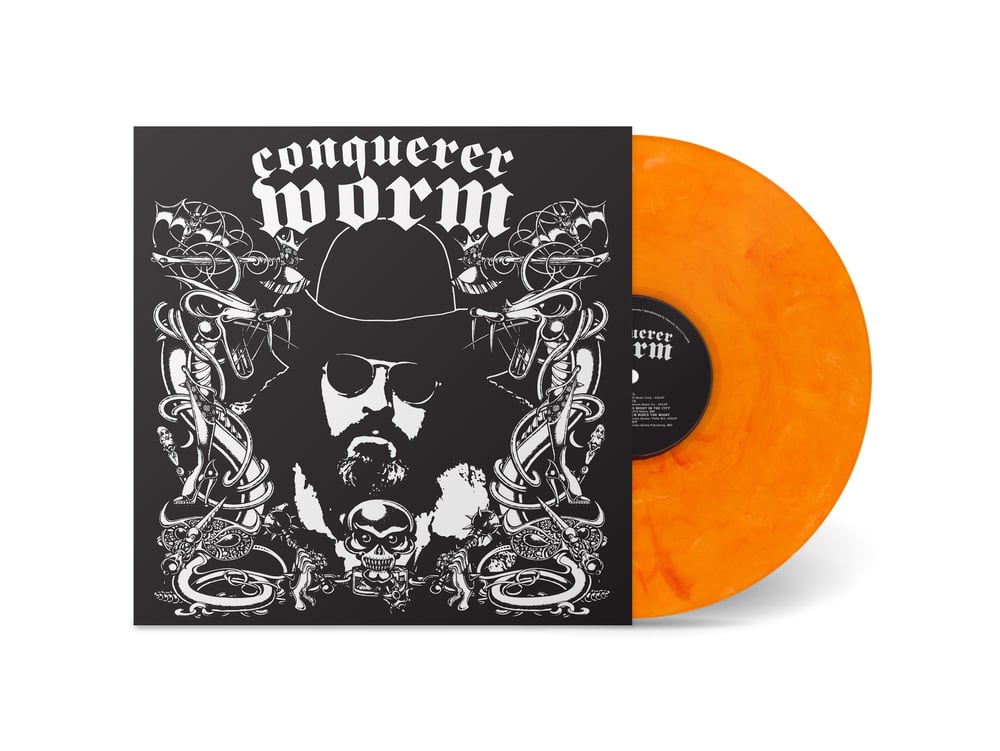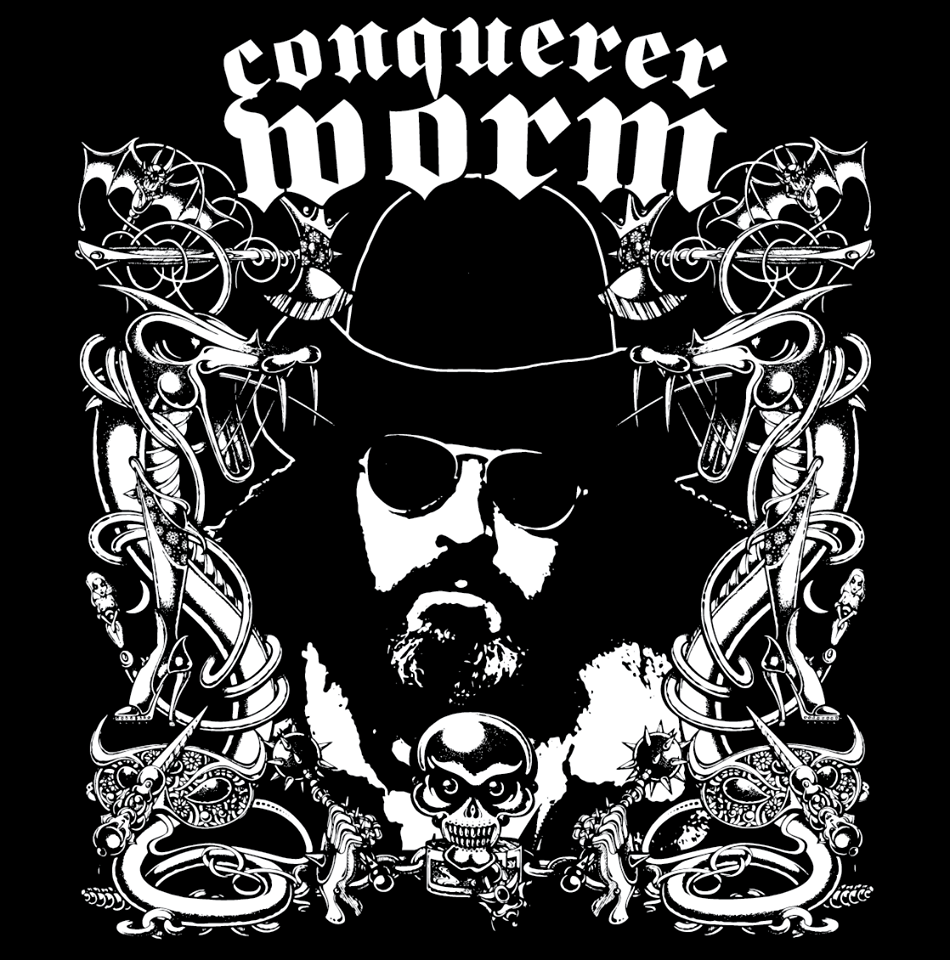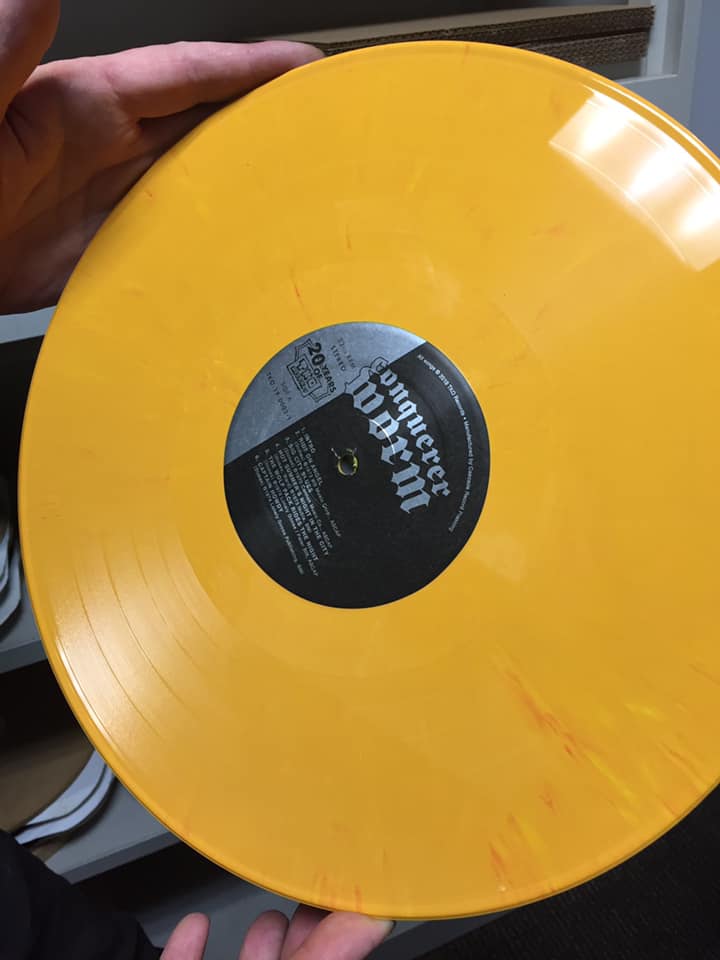 Formed by Phil "Thee Whiskey Rebel" of RANCID VAT and Jeff Clayton of ANTiSEEN, the CONQUERER WORM was conceived in the early 1990's as a tribute to biker-rock legend Simon Stokes.
The duo first learned of Stokes from a chapter in "ROCK BOTTOM" by Muck Raker. Raker's description of Stokes' confrontational, violent rock & roll in an era of flower power inspired the pair to seek out Stoke's albums
Upon listening to these records, Irwin and Clayton were excited to discover the music of Simon Stokes far surpassed their expectations. It was immediately decided that a side project needed to be formed to record some of their favorite Stokes tracks: and thus Conquerer Worm was born.
Enlisting guitarists Pig Champion (Poison Idea) and Mike Schuppe, and the rhythm section from ALCOHOLICS UNANIMOUS, Conquerer Worm went to work. The band carefully reinterpreted Stokes' material with a dedication to the original arrangements while injecting a sizable dose of their own inimitable style.
Once recording was completed, and effort was mounted to find Mr. Stokes and make him aware of the project. Employing a network of like-minded archivists and "lost" music enthusiasts including the Cub Coda (BROWNSVILLE STATION) and Billy Miller and Miriam Linna (of Norton Records) the search was on. After many false leads, wrong turns and dead-ends, it was finally friend and fellow Stokes fan Jello Biafra that provided the location the infamous Simon Stokes.
The meeting of Stokes and Conquerer Worm ultimately led to a few shows with Simon himself joining the boys onstage to belt out some of these timeless classics! Conquerer Worm ultimately served to raise the awareness of Simon Stokes' catalog to a new generation of fans.
500 copies on "Hellfire Orange" opaque vinyl.
SIDE A
1. Intro
2. Ride On Angel
3. Big City Blues
4. Hot Summer's Night In The City
5. The Wolf Pack Rides At Night
6. Captain Howdy
SIDE B
1. Good Times They Come/ Waltz For Jaded Lovers
2. Voodoo Woman
3. Sugeranne
4. Should Have Married Peggy Sue
5. Southern Girl